Located in southern Maui, Wailea is a stunning resort community known for its glistening beaches, lush golf courses, and unbeatable views. It's also home to several high-end resorts, which add an unbeatable element of luxury and relaxation. If you're looking to unwind, then Wailea is the place — especially if you love beaches. The island has
1,500 acres
of beach! Let's break down the best of the best.
Wailea Beach
It seems appropriate to begin with the beach that shares the island's name!
Wailea Beach
is famous for its picturesque beauty. It's a wide, sandy beach that overlooks the islands of Kaho'olawe, Molokini, and Lana'i and is ideal for water activities. (It is, after all, named after the goddess of canoe makers, Lea.) The water is typically calm, which makes for great snorkeling conditions around the rocky areas. You may also choose to boogie board or float. While it is a public beach, Wailea is also the official beach of both the Four Seasons and Grand Wailea resorts. There are plenty of restrooms and restaurants nearby, but be sure to arrive early, as the beach can get crowded with guests. Get ready for a day of true Hawaiian beauty.
Makena Beach
For a more natural feel, there's
Makena Beach
. Located in South Maui, Makena Beach is actually two beaches: Big Beach and Little Beach. Both remain untouched and are protected from the wind by lava outcroppings. Big Beach is near the Makena Beach and Golf Resort, while Little Beach is a small, highly private cove. (Often used for nude sunbathing.) Big Beach is guarded by a lifeguard and has plenty of picnic areas and public restrooms. The water is also perfect for fishing, snorkeling, and swimming, so be sure to bring your flippers! This stretch is ⅔ of a mile and is a gorgeous white sand destination.
Keawakapu Beach
Keawakapu Beach
may have a developed shoreline, but it remains one of the most relaxing beaches in the area. As you approach the beach, you'll see beautiful oceanfront properties and hotels, as well as an assortment of restaurants. They're all quite set back, though, which helps keep the beach somewhat private. ("Keawakapu" translates to "forbidden cove.") This beach has plenty to keep a family occupied. Check out Keawakapu's several tide pools, as well as the snorkeling at the southern tip of the beach. If you're an active bunch, check out Mana Kai Hotel, which rents kayaks, paddleboards, and snorkel gear. There's something for everyone at this beach!
Ulua Beach
Located on Wailea Resort,
Ulua Beach
is a small option, with golden sand and great snorkeling. It's popular with kids, who love playing in the waves and boogie boarding. Enjoy a quarter-mile of soft sand, or try your hand at snorkeling in the northern cove of the beach. The outer reef is ideal for beginner divers, so if you're taking a dive lesson, expect to start there. Because of its resort location, Ulua can fill up quickly, so be sure to arrive early!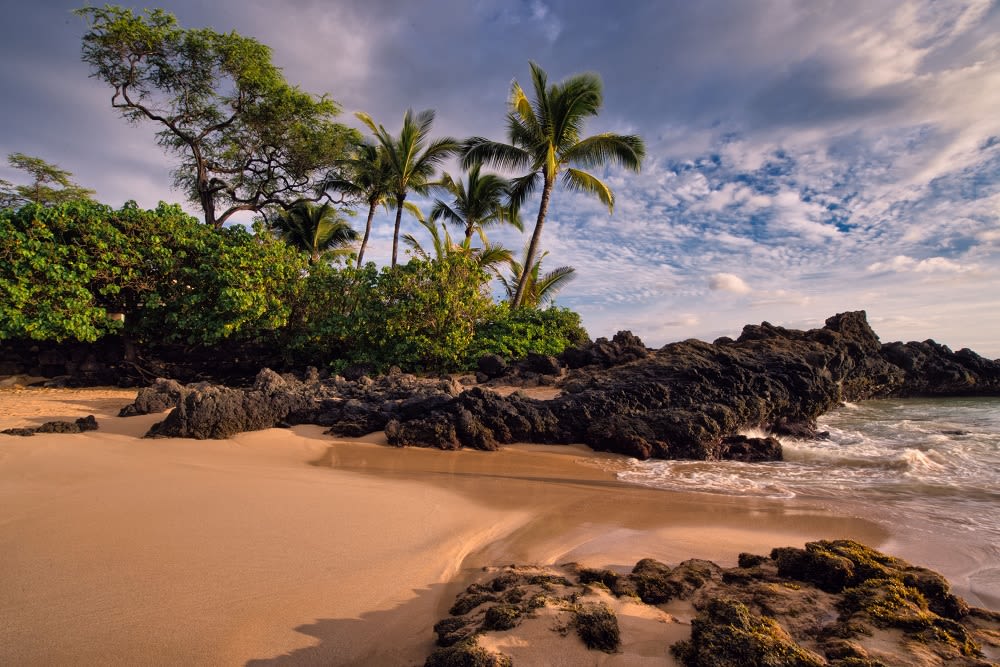 Polo Beach
Next to Ulua Beach (they share a parking lot) is the scenic, romantic
Polo Beach
. Nestled between the Polo Beach Club and the Fairmont Kea Lani Hotel, this beach is ideal for a full day and night of activity. The ocean conditions are usually great for swimming and snorkeling but can get a bit rough — be sure to check the conditions before jumping in. The resorts are a definite benefit to this beach. The Kea Lani grounds and gardens make for a beautiful walk after a day of lounging and sun. If you're looking for a dinner option, there's the upscale
Nick's Fishmarket
. Enjoy a mai tai at the open-air bar, and then prepare for a delicious seafood feast. Polo Beach is ideal for a romantic day trip.
Palauea ("White Rock") Beach
Known as both
Palauea Beach
and White Rock Beach, this secluded, lesser-known option is prime for privacy and relaxation. It's only usually frequented by locals, so you'll feel like a true insider. A definite plus to this beach is the ocean's sandy bottom, which makes swimming and playing a lot easier. If you want to snorkel, there are rocky areas on both ends of the beach, where you'll see lots of vibrant, colorful fish. The water is also crystal clear, which is great for spotting sea turtles! Palauea is a nature lover's paradise.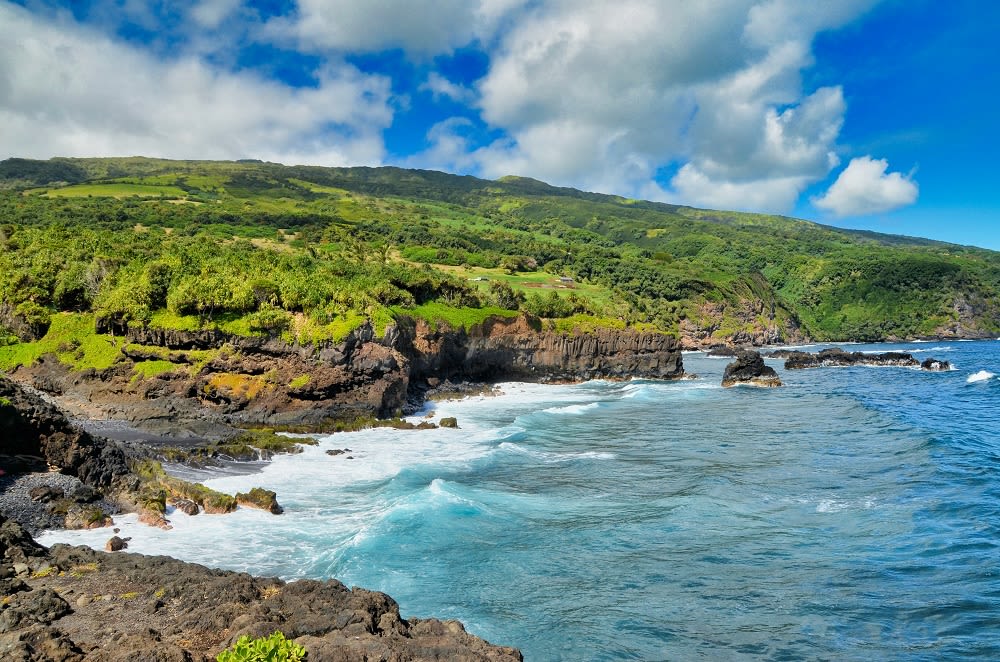 Pa'ako Beach (Secret Cove)
Pa'ako Beach
— as the name suggests — is a secret area, accessible only via a small opening in a lava rock formation. Follow the path to the beach, where you'll see large swells crashing against lava rocks. The entire scene is beautiful to watch from the sandy shore and makes for fantastic photos. On a clear day, you'll have unobstructed views of Kahoolawe and Molokini islands. This isn't a swimming beach, so prepare to just sit back and enjoy. Pa'ako is often used for wedding photos, so you might even catch a photoshoot!
Po'olenalena Beach
If you want a long stretch of quiet beach, then
this
is your spot. Although it's become more popular in the last few years, it's still uncrowded on weekdays and usually only frequented by locals. The beach itself is very wide, and the water's bottom is sandy. Po'olenalena is a popular spot for weddings because of its size. Snorkelers enjoy the rocky areas at the beach's southern end, while boogie boarders find the conditions ideal to catch a wave. Po'olenalena is also known for unbeatable sunsets, so pack some wine and cheese and get ready to see red, orange, and pink hues galore!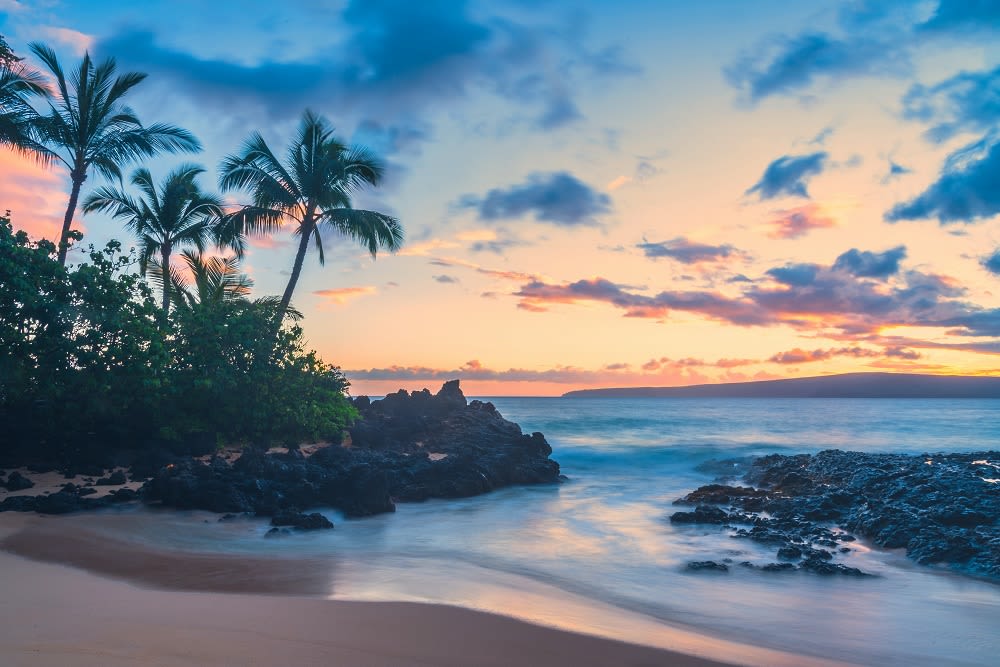 Looking for homes in Wailea? Contact
Yvienne Peterson
for the area's top listings.