If you're looking to book your next tropical getaway, look no further than the fantastic Wailea, Maui. While it's true everywhere in Hawaii is exceptionally beautiful, there's nothing quite like the sunny coast on Hawaii's second-largest island, where you can bask in the sun and walk along the warm sand of the beaches for miles.

Immerse yourself in Hawaii's most exclusive resort area and enjoy a luxurious stay that will have you coming back for more. Let's dig into some of Wailea's most fabulous features below!
Golden Sand Beaches
It's hard to imagine a better place to relax than the Wailea beaches. The crisp blue water is inviting, with refreshing ocean waves that will cool you down as you relax with friends and family under the warm sun. You can even rent a cabana or find a spot under an umbrella a few steps from your luxury room to rest under for the entire day.

Wailea Beach is one of the most sought-after locales in Wailea on a hot day. It's just a skip away from some of Wailea's luxury resorts, and there's a good reason why: it's consistently rated one of the top beaches in the world, with visitors from all over the world coming to enjoy its vast spaces, golden sands, and blue waters.

If you're looking for something a little less crowded, try Ulua Beach for easy swimming and boogie-boarding or Polo Beach for a romantic evening with your partner. You can spend every day at the beach and never get tired of the fantastic views and perfect sand, and neither will your kids! Regardless of which beach you choose when you go to Wailea, the crystalline water and warm sand are guaranteed.
Oceanfront Views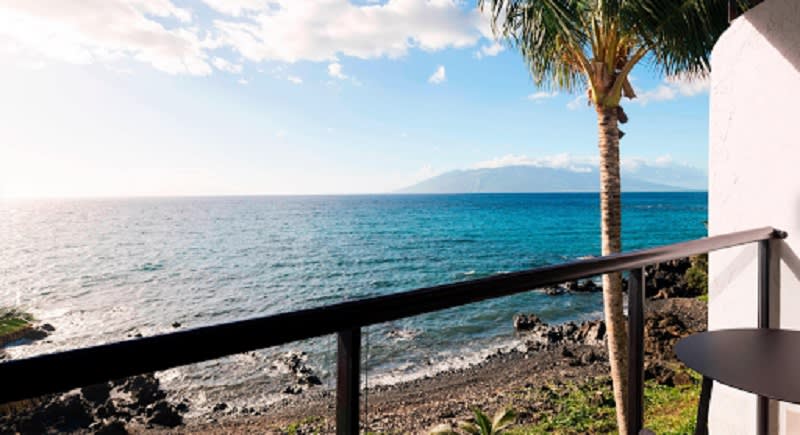 Source: Wailea Beach Resort - Marriott, Maui

It's hard to beat the brilliant ocean views in Wailea, where you can wake up in the morning and stare into the endless blue from your hotel room or go for an early morning walk along the water. Most of the luxury resorts within Wailea sit directly on the water. This breathtaking scenery is one of the main reasons Wailea is known as such a luxurious resort area. Whether you're staying in a hotel room, condo, or a villa of your own, there's a good chance you'll be able to see the clear waters and stunning horizon.

In the morning, sit on your balcony or porch with an espresso in hand and watch the sunrise. At night, grab a blanket and make your way down to the beach under the stars. Hotel Wailea boasts unobstructed ocean views of three Hawaiian islands in the distance, and at the Wailea Beach Resort, you can watch the sunset directly from your balcony or their fantastic pool. In Wailea, you'll never be without an oceanfront view!
Water Activities
With scenic beaches and calm waters almost year-round, getting out in the water is easy to do whether it's guided or not. Grab some snorkeling gear -- complimentary or your own -- and make your way down to Wailea Beach. When the ocean is calm, there are two distinct outcroppings on either side of the beach where you can catch a glimpse of fish, turtles, and other sea life.

A little closer to the shore, you will see people of all ages trying their hand at boogie-boarding and body surfing. The waves are primarily small and have a gentle slope, so you can enjoy all-day fun riding the swell and playing in the water. Get a scuba demonstration at the Four Seasons Resort Maui at Wailea, or go on an outrigger canoe excursion with a guide. Get free, unlimited access to kayaks your entire stay at the Ho'olei at Grand Wailea, paddling out for a day activity, or sit on the water at night under the stars.
World-Class Amenities
Source: Wailea Beach Resort - Marriott, Maui

Wailea luxury resorts offer some genuinely spectacular amenities, whether you want to experience the tranquility of a glorious spa or get in an exhilarating workout. The resorts provide a range of fun activities -- there's truly something for everyone to enjoy! Attend a wellness class at the Fairmont Kea Lani or sunset yoga at the Andaz Maui at Wailea Resort. Stay at the Four Seasons Resort Maui at Wailea for tennis, basketball, yoga, and aerobics, or go to their large fitness center to get your sweat on.

If you're looking for a great pool, you'll find plenty at Wailea's luxurious resorts. Whether it's for you and your partner to enjoy a quiet vacation or you want a more kid-friendly resort, Wailea has the perfect resort for you.

Perhaps the most important amenities when searching for a place are the rooms in which you'll be staying. With perfectly made beds, pressed sheets, spacious balconies, and marble floors, you'll never feel more pampered than when you walk into your room. Head out in the morning to spend your day at the beach, then come back home to an exquisite, tidy room with fresh towels and a fully stocked fridge. At the Wailea Beach Resort, brew yourself a cup of Nespresso coffee first thing in the morning. The luxe amenities in Wailea are endless, and you'll be surprised what else is in store for you.
World-Renowned Restaurants
Your stay at one of the many Wailea luxury resorts wouldn't truly be complete without experiencing some of the restaurants they offer. Perhaps the most notable is Spago at the Four Seasons Resort Maui at Wailea. A Forbes Four-Star and AAA Four-Diamond restaurant, Master Chef Wolfgang Puck has created a brilliant menu consisting of Hawaiian and Californian cuisine. Sit above the water and enjoy your fantastic meal with marvelous views.

The Monkeypod Kitchen is another hotspot in Wailea where you can enjoy local Hawaiian cuisine with vegetarian and vegan options from award-winning chef Peter Merriman. Be sure to check out the famed Mai Tai when you get there, and fill up on delicious entrees prepared with the best and freshest ingredients.

Looking for something a little sweeter? Head over to Lappert's Hawaii for some of the best ice cream on the island. After staying outside in the hot sun all day, cool off with flavors like Kauai Pie or Caramel Cashew Turtle Cluster.
Championship Golf Course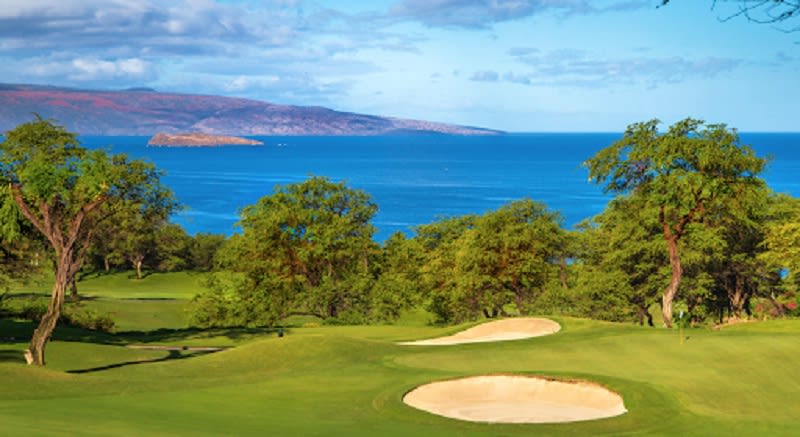 Source: waileagolf.com

Wailea Golf Club is home to three championship courses you don't want to miss, and you will want to come back time and time again. From every tee-box, enjoy the beautiful ocean and resort views while playing on one of the country's best courses. With endless sunny days, breathtaking scenery, and world-class play, it's no wonder Golf Digest and Golf Magazine rated the Wailea Golf Club as one of the best golf resorts in America.

The first course, Wailea Gold, was created with its rugged terrain in mind, incorporating its natural undulations and lava rocks rather than escaping them. This course is perfect for more seasoned players, as it requires finesse and strategy to get on par. Wailea Emerald is a more friendly course for inexperienced players, and its gorgeous scenery makes it a must-see golfing destination. This course has some of the prettiest spots in the entire golf club. Finally, Wailea Blue is another beautiful course that weaves through the heart of Wailea. One of the most well-known Wailea Golf Club courses, Wailea Blue is perfect for players at all levels -- although you should be sure to watch out for strategically placed sand bunkers.

Maui County's gorgeous Wailea is home to some incredible luxury resorts tucked away along the glittering coastline. Relish in the consistent warmth of the sun, the amazing oceanfront views, and the excess of wide sandy beaches to lounge on! A stay at a Wailea luxury resort feels not just like a vacation but a way of life. Thanks to the stellar accommodations, food, and activities at these world-class resorts, you'll feel just like you've traveled to paradise.
Interested in Wailea luxury homes so you can feel like you're on a tropical vacation every day? Contact Yvienne Peterson today! She and her experienced and knowledgeable team will be happy to help you navigate the world of Wailea real estate, finding the home of your dreams.

*Header Image: grandwailea.com