If any golf course in the world can claim to be heaven or earth, it would certainly be Wailea Golf Club on the leeward coast of Maui.

There are not only 18 great holes at Wailea or 36 awesome holes, but there are 54 spectacular holes spread out over three different layouts overlooking the Pacific Ocean.

That's why Wailea Golf Club needs to be on the bucket list for any golfer visiting Wailea, a community on Maui, or a regular destination for owners of Wailea luxury homes.

The three award-winning, championship courses are known as Wailea Blue, Wailea Gold, and Wailea Emerald. There's a breathtaking view from every hole, and golfers get to enjoy well-tended fairways and greens while they play in the pleasant, balmy climate. The play can be challenging, but no one ever complains because they are so absorbed in the incredible atmosphere.

Besides the three great courses, there are two full-service pro shops and the Wailea Golf Academy. Customer service is nothing short of exceptional, which brings golfers back again and again.

Wailea Golf Club is the former home of the Champions Skins Game, the LPGA Skins Game, and was home to the LPGA's Kemper Open for three years. In fact, there's a famous story about how tournament officials had to chide some of the women golfers for slow play on the Old Blue Course. It turned out they weren't slowed by the toughness of the course, it was because they had paused for a few minutes to watch some whales frolicking offshore.

That's how special Wailea Golf Club is, for visitors and owners of Wailea condos.
The local scene
Wailea Golf Club welcomes owners of Wailea homes in the community of about 6,000 residents, as well as guests at several nearby luxury hotels. When guests aren't enjoying the incredible golf, they can enjoy the white-sand beaches, go to spas, and enjoy fine dining.
Real Estate
The best way to enjoy Wailea Golf Club, of course, is to live nearby. There is a nice selection of Wailea luxury homes as well as condos for sale in Wailea. According to Zillow, the median price of homes in Maui County is $825,114, a jump of 15% during the last year.

The first step toward buying one of these homes in paradise is to hire a great real estate agent. Just let an agent know what you need in order to enjoy the tropical lifestyle, and he or she will use their expertise to match you up with an ideal property.
The Old Blue Course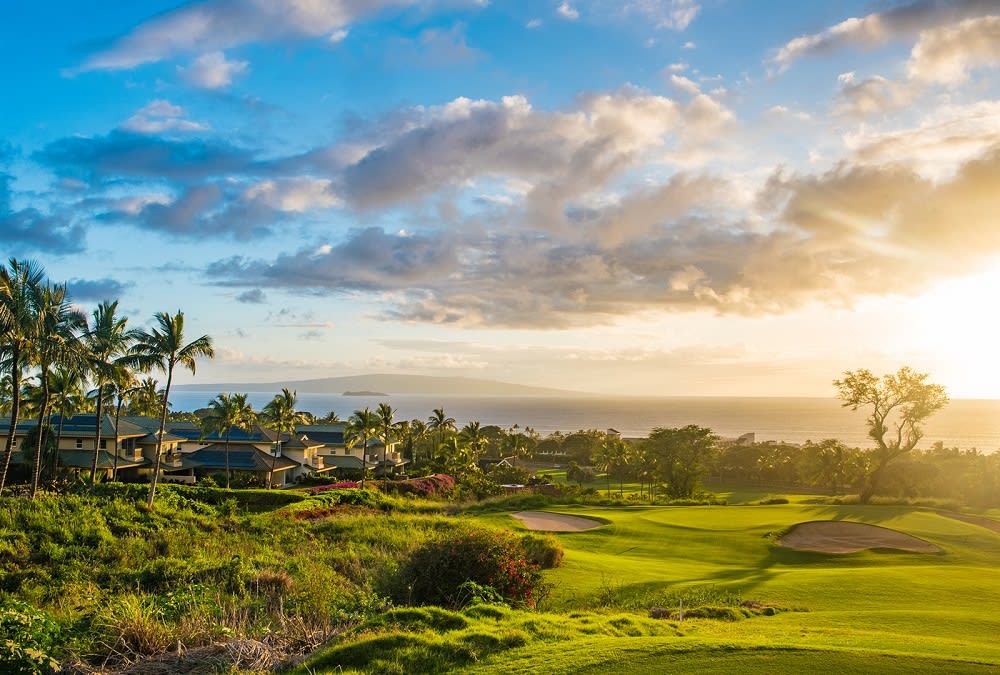 The Old Blue Course includes the original 18 holes of Wailea Golf Club and plays to 6,545 yards from the back tee. It was designed by Arthur Jack Snyder and opened in 1972.

The Old Blue Course has been described as a classic island resort course, meaning it has something for everyone and is considered challenging but fair. The layout includes hazards and elevation changes that test everyone from weekend duffers to the pros who used to play here. The course is known for its incredible views of the placid ocean and nearby Mount Haleakalā. It also stands out for its coral sand bunkers, coconut trees, lakes, and lush tropical landscaping.

The bottom line: Even if it can be a little tough, it's always fun to play the Old Blue Course, especially for owners of Wailea luxury homes.
The Emerald Course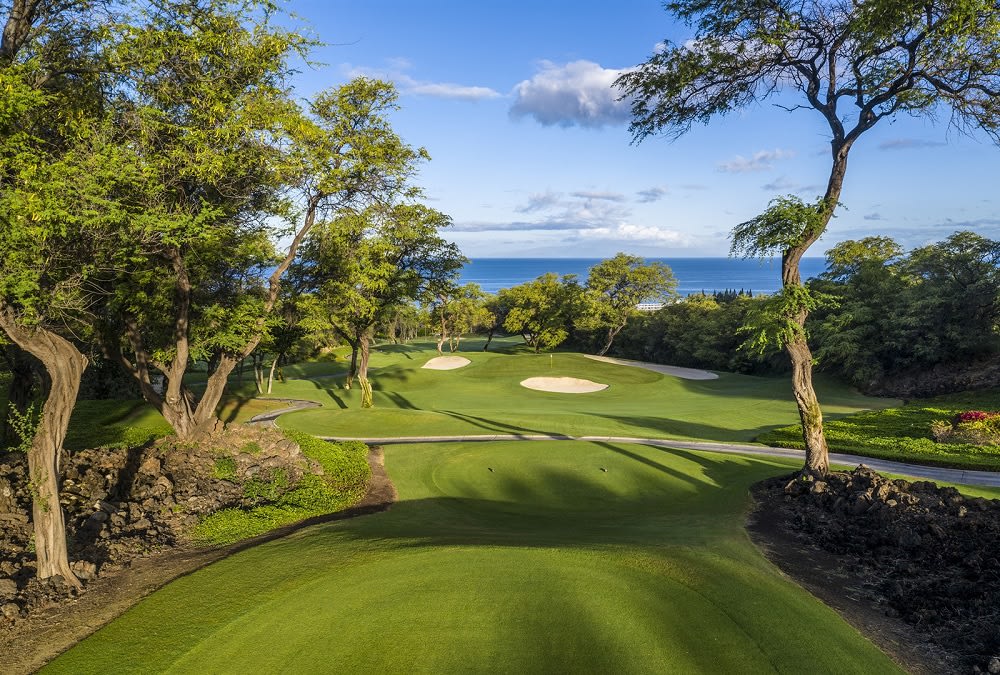 The Emerald Course is the newest layout at Wailea Golf Club. It was designed by Robert Trent Jones and opened in 1994. Industry experts immediately recognized how special it was, as Golf Magazine named it one of the top 10 new courses, and Golf Digest proclaimed it as both one of the 10 best new resort courses in the country and one of the best golf courses in Hawaii. Additionally, Golf For Women Magazine has repeatedly honored the Emerald Course with its Top Fairways Award that recognizes it as one of the country's most women-friendly golf clubs.

The Emerald Course also has something for everyone, with anywhere from four to six tee boxes on every hole. It plays 6,825 yards from the back tees.

Residents of Wailea homes who play the course know all about the course's most unique feature, the double green that is shared by the 10th and 17th holes, right alongside a big lake.
The Gold Course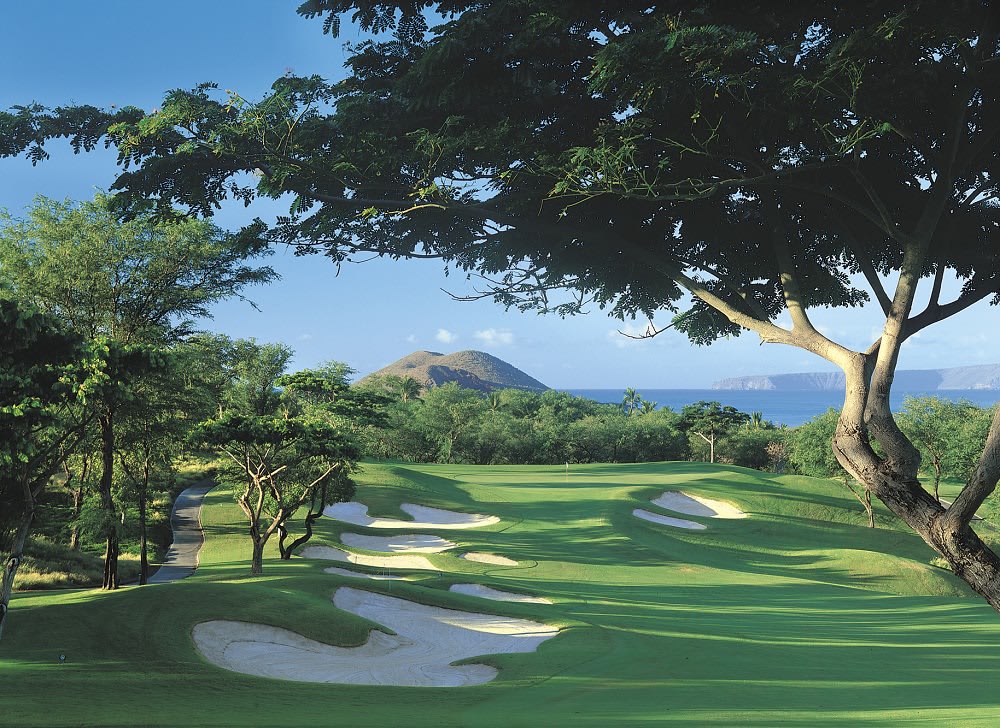 The Gold Course saves the best for last when it comes to sizing up the 54 holes at Wailea Golf Club. The Gold Course was designed by Robert Trent Jones II and has repeatedly been honored by awards since it opened in 1994.

The Gold Course is easily the most challenging of the three layouts at Wailea Golf Course, stretching 7,078 yards from the back tees. It also is welcoming to golfers of all levels, with four to six tee boxes on every hole. It follows the rugged, undulating terrain.

Occupants of Wailea luxury homes know all about the story that lava rock walls from native Hawaiian villages that once stood on the site were incorporated into the course design.

As the former home of the Champions Skins Game, the Gold Course has hosted legends such as Jack Nicklaus, Arnold Palmer, and Gary Player.
Golf rates
Wailea Golf Club offers several different rates both to the public and guests at various resorts on the island. There are also different programs available for owners of Wailea homes. Local residents can qualify for either full membership or the property owner rate, which does not include full membership.

For more information, contact Wailea Golf Club. Wailea Golf Club also offers regular club membership and associate club membership.
If you are interested in homes for sale in Wailea, let Premier Global Partners put her unmatched experience to work for you.