Food lovers in Maui have no shortage of quality local restaurants and new eateries to get their fill of Hawaiian classics and unique culinary creations. Residents and visitors to the Wailea side of the island have an impressive selection of places to enjoy familiar dishes and explore adventurous fare! From upscale dining to beachside food trucks, keep reading to take a look at our top 10 list of the best foodie-approved eateries in Wailea.


1. The Restaurant at Hotel Wailea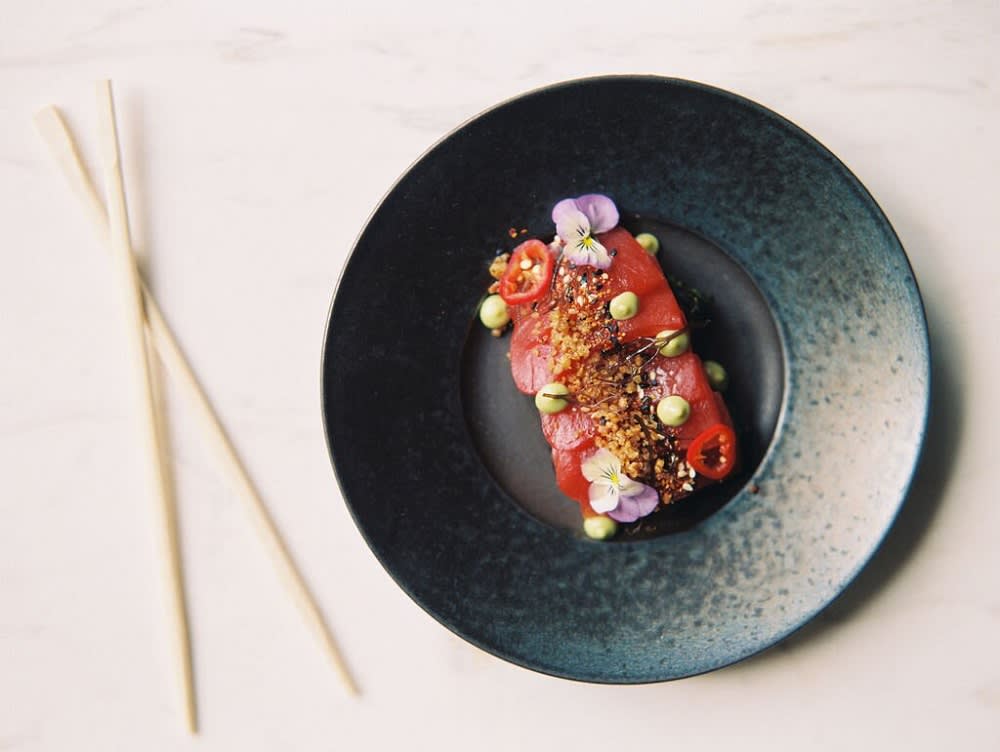 Credit: The Restaurant at Hotel Wailea

Location: Hotel Wailea, 555 Kaukahi St. Wailea, HI 96753

Described as a "treasured secret," The Restaurant at Hotel Wailea is a must-eat destination for any serious foodie's visit to Maui! Located in the intimate and scenic Hotel Wailea, the restaurant is one of Maui's best spots for fine dining, especially considering its use of produce gathered from the hotel's gardens and seafood sourced from island waters. Add in the unparalleled ambiance of its gorgeous outdoor lanai setting, and The Restaurant at Hotel Wailea is the place for a special occasion.

Each dish at the restaurant is presented with masterful artistry ready for the cover of any upscale culinary magazine. Guests may select from a three or five-course prix fixe menu with options for vegan or gluten-free versions. Enjoy panoramic ocean views while dining on torched tuna, shrimp gnocchi, Kona kampachi and Manila clams, New York strip and lamb chops. Complete your meal with a dessert selection of Kula strawberry tarts, vanilla jasmine rice, and coconut cake.

Dining at The Restaurant at Hotel Wailea means you'll receive exceptional service, a marvelous ambiance, and delectable cuisine.
2. The Pint & Cork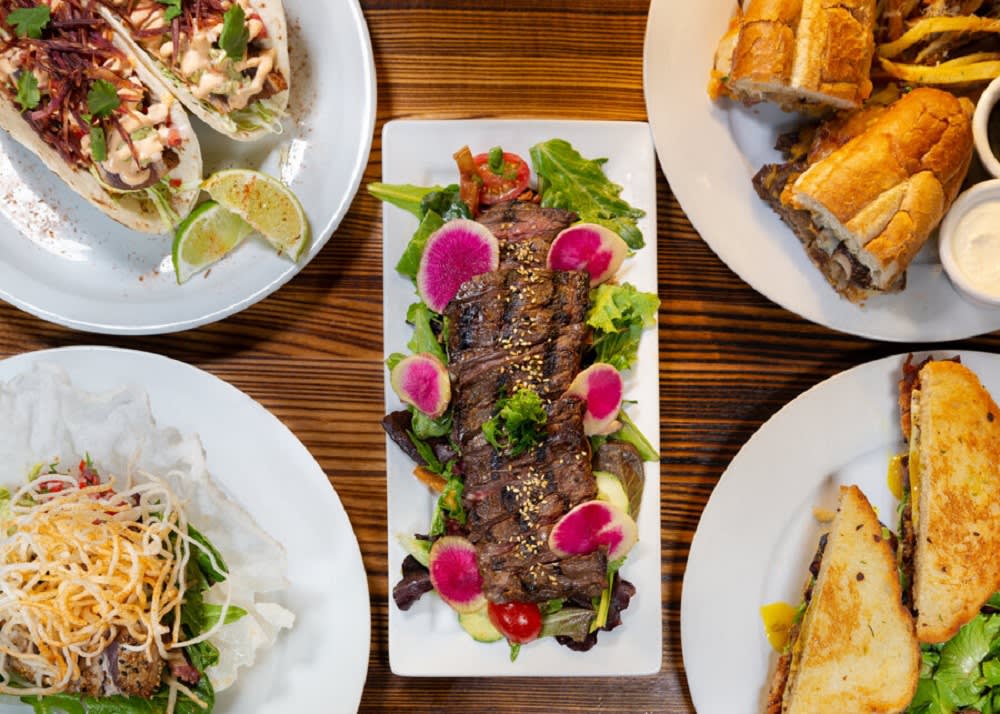 Credit: The Pint & Cork


Address: Shops at Wailea, 3750 Wailea Alanui Dr., Wailea, HI 96753

The Pint & Cork is one of Maui's premier gastropubs and neighborhood sports bars, specializing in local craft beer and handcrafted cocktails paired with made-from-scratch pub food. With 16 rotating taps and an exclusive selection of whiskeys and wines, Pint & Cork is a destination for high-end brews and spirits.

Cork & Pint effortlessly infuses the energy of a pub with the attention to quality of an upscale dining establishment. The Hawaiian-inspired pub food is no afterthought with a range of flavorful starters, sandwiches, and must-try signature dishes. Be sure to order the pork adobo moco, BIB burger, and ahi tacos! Featured as one of Maui's top 33 restaurants of 2021, Cork & Pint is the go-to spot for delicious food and handcrafted cocktails!
3. The Market Maui
Address: 10 Wailea Gateway Center, Wailea, HI 96753

Do you need breakfast on the run or a quick bite for lunch without sacrificing quality? The Market Maui is a favorite for grab-and-go dishes made from scratch! The Market takes freshness and farm-to-table fare seriously with their deli meats, cheese, and vegan options. Customers can grab breakfast or salads and sandwiches to go while shopping for groceries and snacks.

No need to score a reservation at a pricey restaurant to dine on high-quality food made from local ingredients. The Market has something for everyone, from avocado toast and wraps to banh mi, salads, smoothies, and more! You won't want to miss the fresh-baked bread, Haole Hoagie with pepper-crusted turkey on sourdough and cumin aioli, or their pineapple mango smoothie.
4. Lineage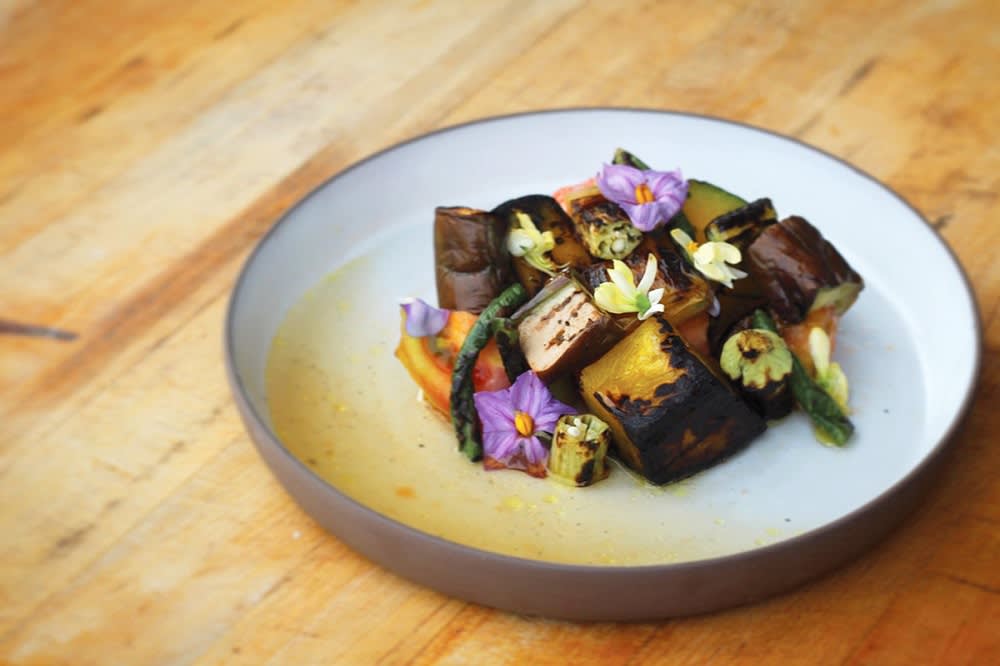 Credit: Damian Kuluhiwa


Address: Shops at Wailea, 3750 Wailea Alanui Dr., Wailea, HI 96753

Recognized for its creativity and excellent service, Lineage stands out among the Maui culinary scene. With a theme of "Eat, Drink and Talk Story," patrons are sure to have a great time experiencing their family-style dining atmosphere. Therefore, when looking for the right place to host a group of friends and family, Lineage is the place to bond over a hearty meal or celebrate a special occasion. Experience Lineage's traveling dim-sum cart and shareable small plates and dishes!

It can be difficult to choose what to order from their creative menu, as each item looks more appetizing than the next! However, there's no need to worry about ordering one dish when you can share several small plates and shareable meals with your table. Start your meal with a few appetizers, like the black sesame hummus with kimchee relish or crispy shrimp and scallop toast. Dive into more shareable plates, such as Korean fried chicken, Crispy Noodles with Lapa'au Mushroom Gravy, and honey garlic shrimp with snow peas.

No matter what you order, Lineage is sure to deliver a memorable dining experience!
5. Ka'ana Kitchen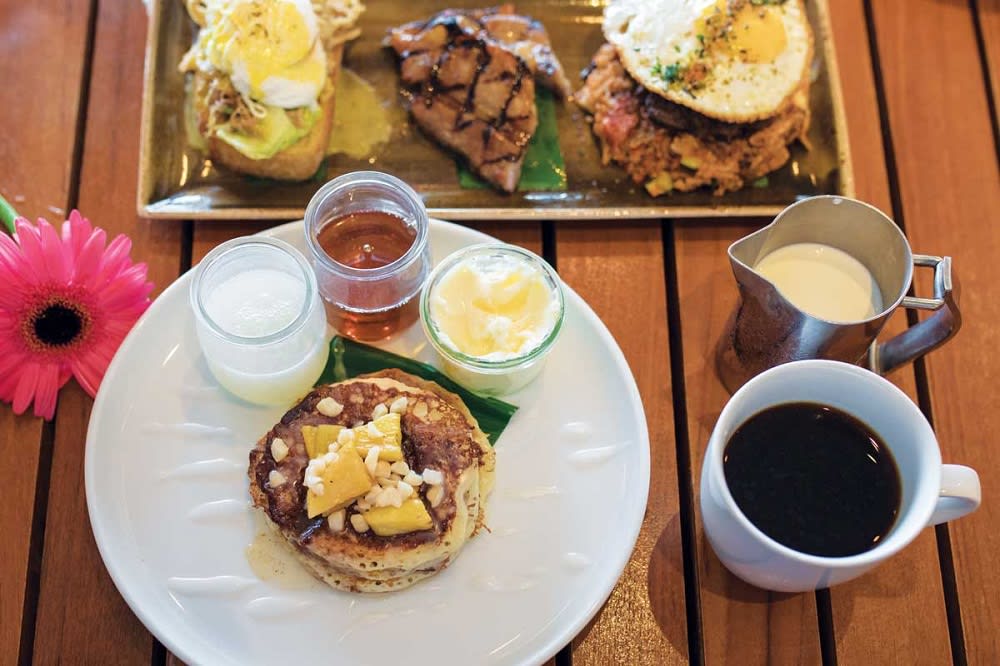 Credit: Hawaii Magazine


Address: Andaz Maui at Wailea Resort, 3550 Wailea Alanui Dr., Wailea, HI 96753

Meaning "to share" in Hawaiian, Ka'ana Kitchen perfectly embodies that spirit through sharing techniques from around the culinary world, as well as through partnerships with local farmers, ranchers, and fishermen. The restaurant is intentional in its mission to honor Hawaii's culture and traditions.

The eatery is popular for breakfast and dinner, where chefs prepare food in an open-air kitchen that diners can see from their tables. Be sure to order the Wagyu hanger steak on green papaya salad, asparagus, and mascarpone risotto, and one of their best dishes: the Ahi Bigeye with ali'i mushroom, onion soubise, and roasted garlic vin. Enjoy any menu item with a Wailea Spritz cocktail to round out the perfect meal.
6. Brekkie Bowls
Address: Brekkie Bowls, 100 Wailea Ike Dr., Wailea, HI 96753

Created with a focus on fitness, vegan food, and "spreading smiles," Brekkie Bowls health and wellness in the form of fresh and delicious superfood bowls! Known for their acai bowls, the Brekkie Bowls food truck serves acai, dragon fruit, and halfsies-based bowls, served as a creamy blend and topped with a choice of fresh fruit, toasted coconut, agave, chia pudding, and more!

Choose also from one of their superfood smoothies, such as the "I Feel Blissed Out," made with banana, peanut butter, chocolate fudge protein, ashwagandha, reishi, chaga, and your choice of vegan milk. Not only are Brekkie Bowls tasty and nutritious, but each bowl is also carefully and beautifully designed – you'll want to snap a picture before digging in!
7. Kō
Address: Fairmont Kea Lani Maui, 4100 Wailea Alanui Dr., Wailea, HI 96753

Led by executive chef Tylun Pang, every element of Kō – from its architectural details to its expansive menu – pays respect to Maui's sugarcane plantation era when people from around the world came to the Hawaiian Islands to work in the sugarcane fields. The restaurant's name itself translates to sugarcane in Hawaiian.

Well-known within the culinary world and for his participation in the Best Hotel Chefs of America Series at the James Beard House in New York, Chef Pang's menu features island family recipes passed down for generations with a fusion of Hawaiian, Chinese, Filipino, Portugues, Korean and Japanese flavors. Try their fresh ahi on the rock, chicken and mushroom lumpia, seafood lau lau, and coconut gelato malasada.

The restaurant's contemporary architecture includes a "cloud-like roof," incorporating curved architecture. The roof appears to be floating, like a cloud over a sugarcane field in central Maui, supported without exterior beams. The roof also includes rows of thousands of small, stainless steel beads, representing the misty rains over Maui. Foodies will love the experience of immersing in local-inspired cuisine and learning more about Maui's plantation history while dining at Kō.
8. Island Gourmet Market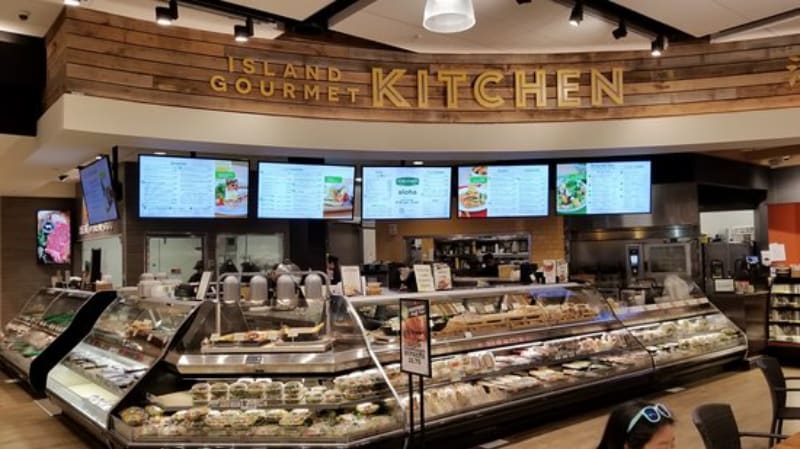 Credit: Tripadvisor


Address: Shops at Wailea, 3750 Wailea Alanui Dr., Wailea, HI 96753

No need to make fancy dinner reservations to enjoy a variety of vibrant dishes made from high-quality local ingredients! The Island Gourmet Market has perfected delicious and affordable meals on the go. With a mission to be a "lifestyle market" that serves fresh local and organic produce, meat, seafood, and prepared foods at fair prices, the Island Gourmet Market is your one-stop shop for groceries and goods for the local community.

Visit the Shops at Wailea to grab freshly-baked pastries, gourmet cheeses and wines, chili and rice plates, fish power lunch, and acai bowls. Choose from their expansive menu of breakfast items, local staples, such as Kalua Pork loco moco and poke, sandwiches, burgers, and coffee drinks!
9. The Humble Market Kitchin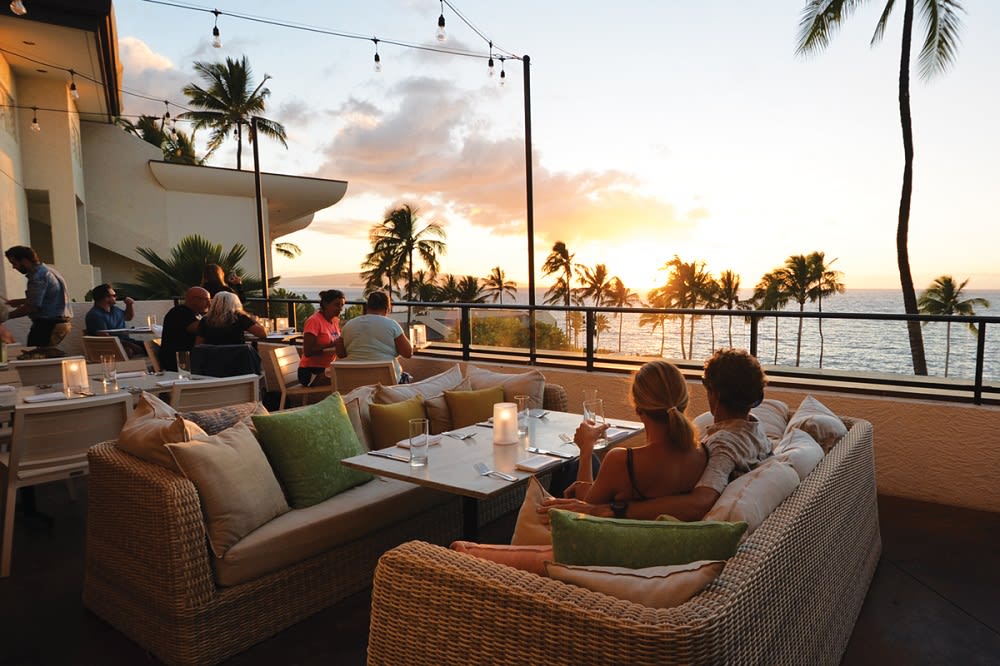 Credit: Hawaii Magazine


Address: Wailea Beach Resort Marriott, 3700 Wailea Alanui Dr., Kihei, HI 96753

When Hawaii's first James Beard Award-winning chef opens a restaurant along the shores of Maui, you know it's going to be an excellent dining experience. Roy Yamaguchi's Humble Market Kitchin is just that! Situated inside the Wailea Beach Resort Marriott, Humble Market Kitchin is a feast of the senses well before taking your first bite! The views from the dining lanai offer opportunities to glimpse breaking whales, picturesque palm trees, and breathtaking sunsets from the comfort of your seat.

The Humble Market Kitchin opened in 2016 and was named in honor of Yamaguchi's late grandfather, who lived on Maui. The Japanese-American chef was taught the value of humility from a young age and chose to honor his grandfather's lesson in the restaurant's name. Stop by for a scenic breakfast on the water and choose from a "Makahiki" Omelet with Yuzu hollandaise sauce, Punalu'u Sweet Bread French Toast, gluten-free mochi, or coconut pancakes.

Their sunset happy hour is offered daily from 5 p.m. to 6:50 p.m., featuring signature cocktails, such as the Up Country Love with fresh coconut water and lilikoi mai tais, along with small plates and appetizers. For dinner, their fresh sashimi, "chili-peppah" chicken wings, and braised beef short ribs are must-trys! Patrons also can't stop raving about the fresh seafood-infused dishes and exceptional service. The casual and welcoming atmosphere is also perfect for families!
10. Ferraro's Bar e Ristorante
Address: Four Seasons Resort Maui at Wailea, 3900 Wailea Alanui Dr, Kihei, HI 96753

Ferraro's Bar e Ristorante delivers Italian cuisine like no other! With a focus on freshness, local ingredients, and traditional flavors of Italy with a contemporary twist, the restaurant attracts customers seeking elevated Italian dishes. Located on the grounds of the Four Seasons Resort Maui at Wailea, eating at Ferraro's is an immersive experience. The eatery knows how to do ambiance right with customers enjoying views of the ocean. It's best to make your reservations just before sunset to watch the striking view of the sun going down before dining under the stars.

Celebrate a special occasion with al forno "puccia" bread with roasted garlic, Maui olive oil, and fried rosemary. You can also enjoy a stone-baked pizza or one of their traditional pasta dishes. Don't forget to complete your meal with dessert. Choose -- if you can -- from tiramisu moderno, rice pudding creme brulee, or chocolate hazelnut tartufo. Enjoy a lunch, late lunch, or dinner at Ferraro's with meals being served until 9 p.m. Additionally, the restaurant's "8 Til Late" promotion offers a variety of wine by the bottle at 50% off for reservations after 8 pm.
Looking for more?
New to Wailea or hungry to make the move to this foodie-rich area? Yvienne Peterson has a variety of Maui properties for sale to suit any buyer. Contact Yvienne Peterson today to learn more about beautiful and serene Maui communities and luxury Maui real estate! As an expert in the area, her knowledge and expertise can help homebuyers find the perfect piece of Maui real estate.